If during the same ¼ hour, power is consumed and produced, the non-compensated values will give the measured values in both directions while the compensated value will be a calculated difference between the power produced and consumed during the 15' period.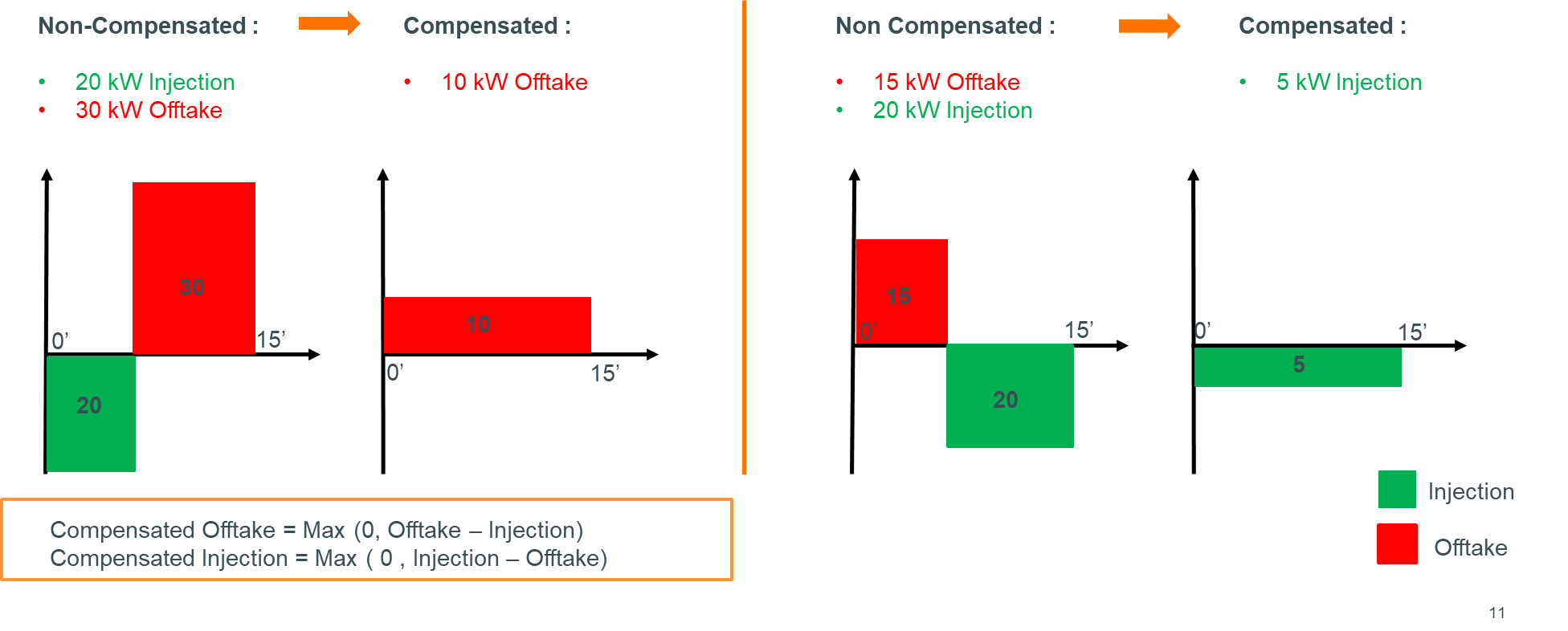 Here another illustrative example of the grid:

NB: For CSV and XML files:
Non-compensated values are labelled "NC" in a message.
Compensated values are labelled "C" in a message.