Note: You need to be Administrator (Super User) in order to manage permissions and access from other members of your company.
#1 : Go in "Accounts" and select the user account you want to modify
#2 : Adapt the right and permissions of the concerned user
01 : The first block displays the companies the user currently has access too. You can manage in detail the different services by clicking on the "arrow"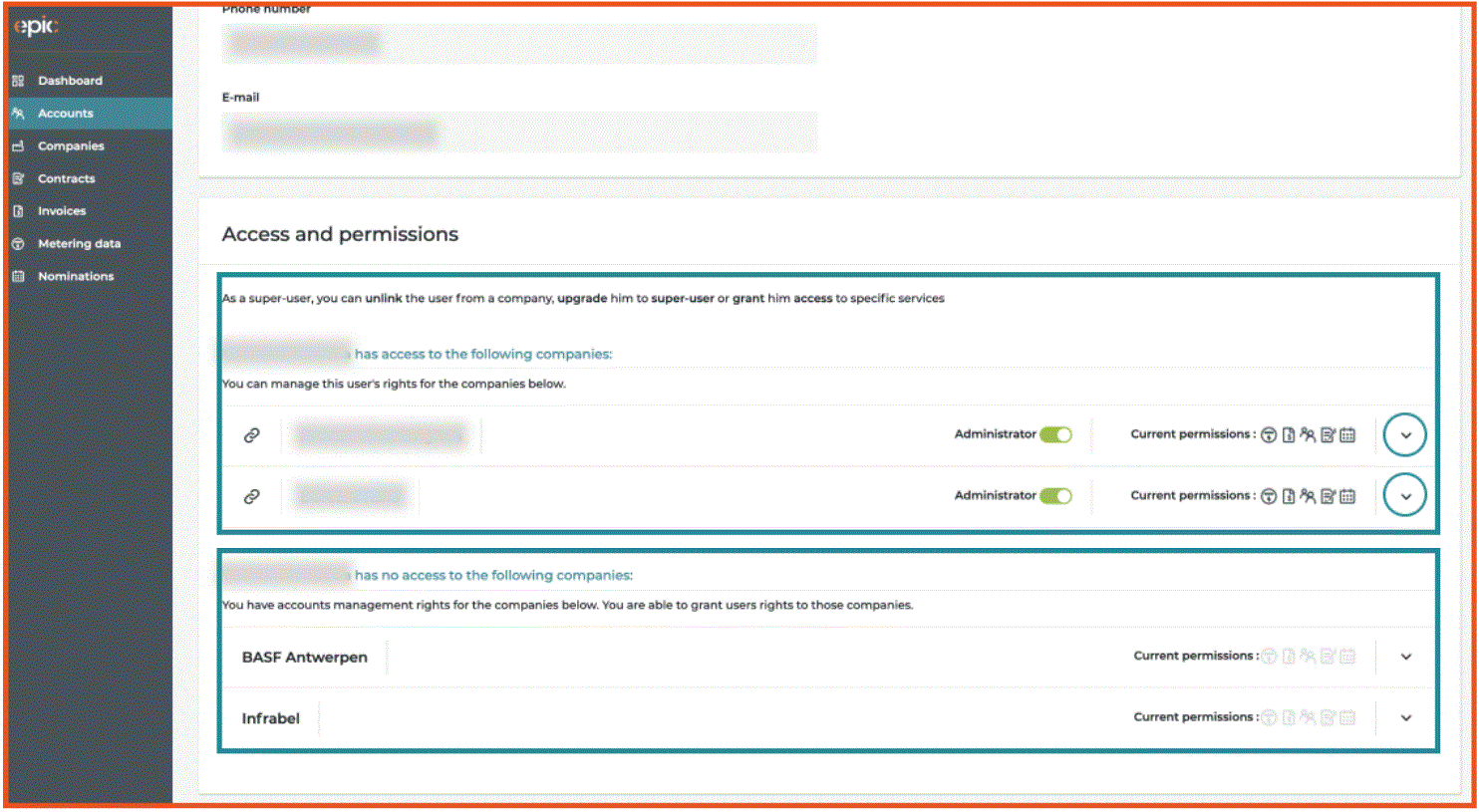 02 : The second block displays the companies that you have access too (as an admin) but that the current user has no access to yet.