EPIC allows you to have access to your invoice data.
However, make sure you did receive the rights and permissions from your administrator.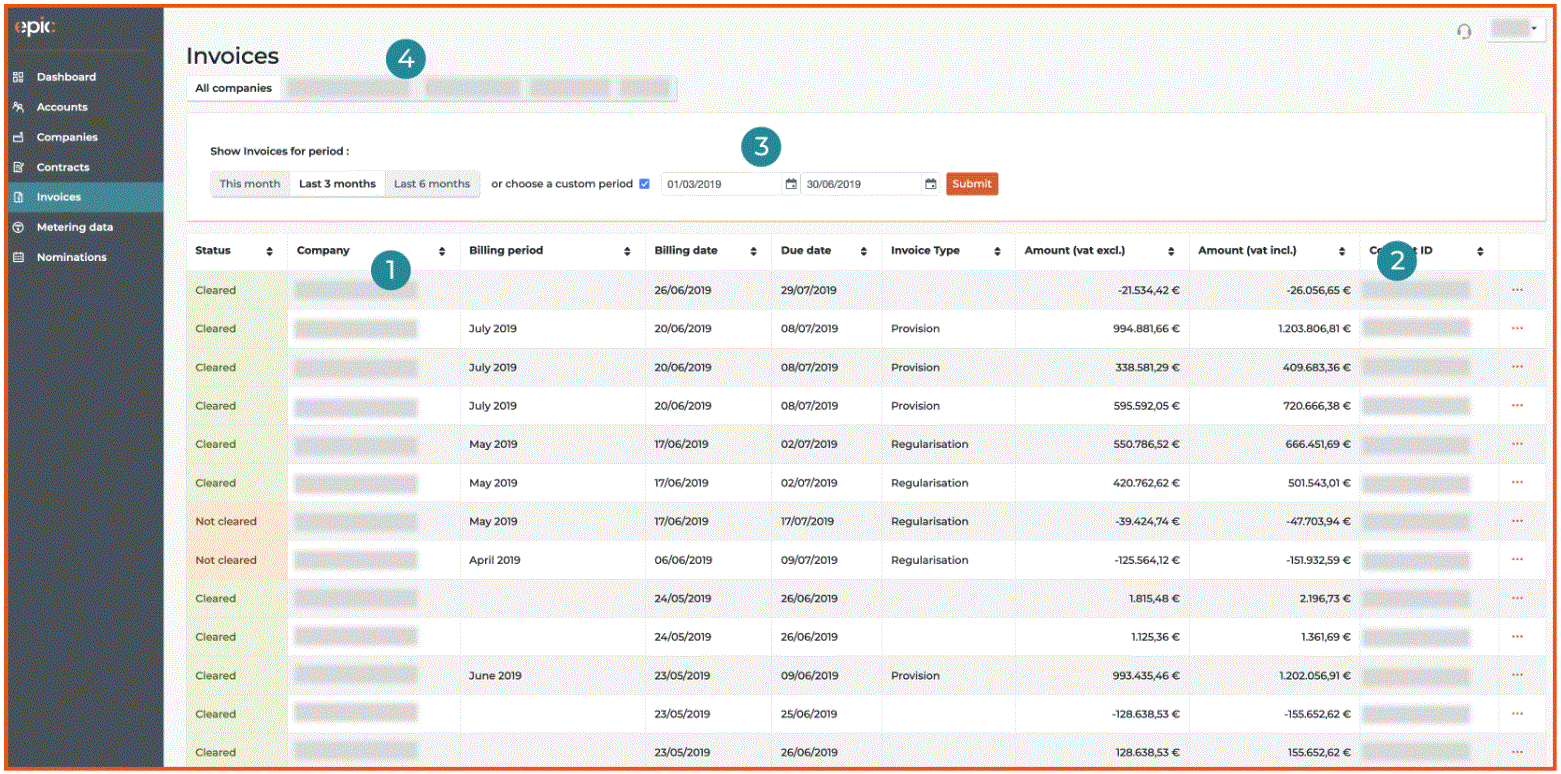 #1 : Display the company name for the invoice
#2 : Display the contract ID linked to the dedicated invoice
#3 : Filter options allowing you to display specific invoices
#4 : Show or hide invoices based on the company which they belong to.